Ignore Internal Sources
Learn how to ignore internal sources in the AnyTrack app and ensure accurate conversion tracking and attribution for your digital marketing campaigns.
Last-click attribution model can work very well in most cases, but it requires that all your pages will not generate additional attributions via UTM parameters during the user session.
If your funnel involves some intermediate traffic sources or external service provider you may see those services in your reports which can cause wrong attribution. You can solve this by telling AnyTrack to ignore some of the traffic sources and keep your attribution accurate.
How to find intermediate traffic sources in your funnels?
Check your campaign reports and list all the source names you want to ignore:
For example you can find that paypal and kbc are payment providers on your funnel so it makes sense to ignore them.
How to ignore specific attribution sources?
Once you find the traffic sources to ignore, open your property setting and click on the settings tab.
Scroll down to the Attribution Settings and find the Ignored Sources input.
Add the traffic source names you want to ignore (separate between multiple sources using the [Enter] key).
Save.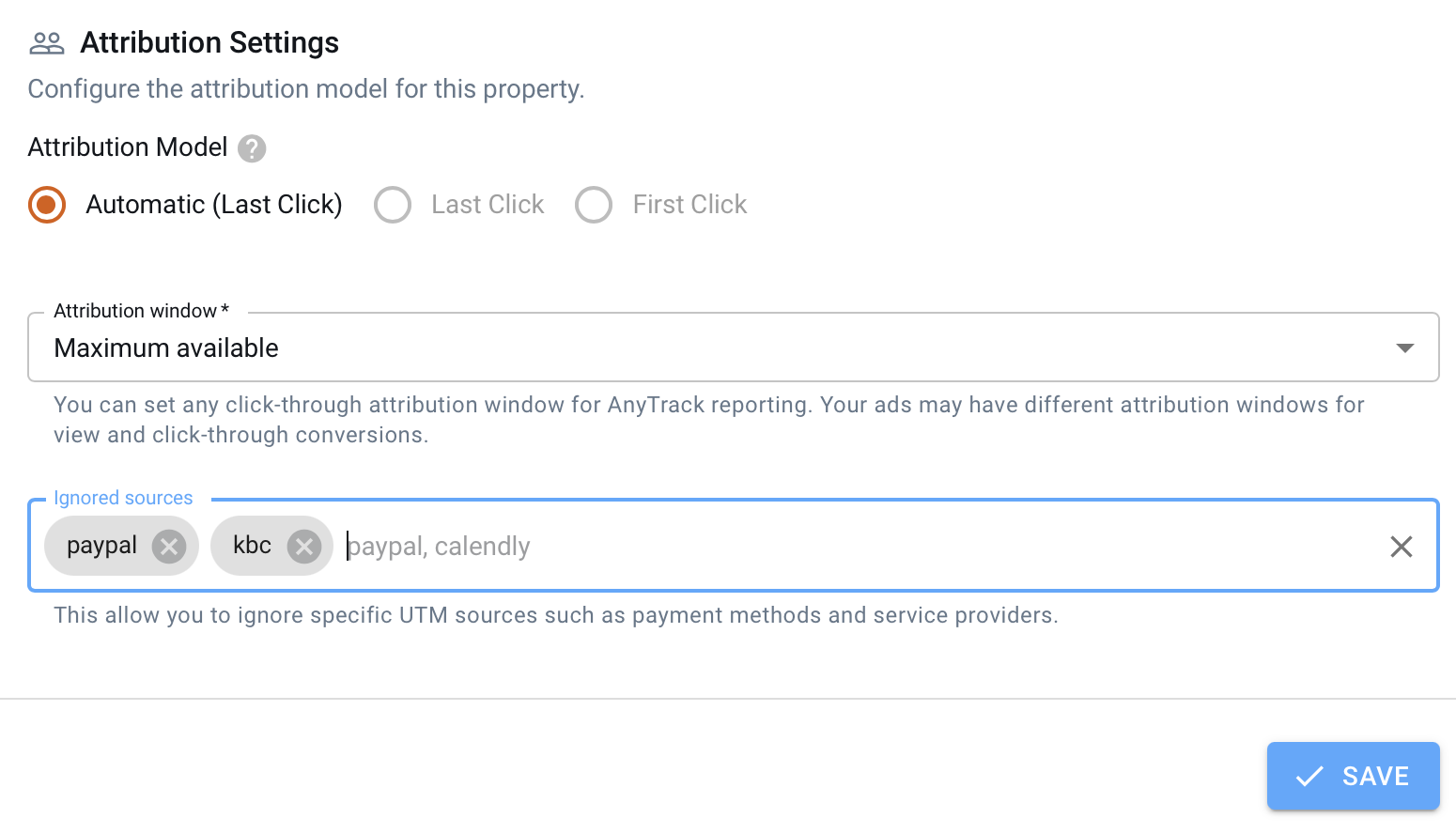 🚧

Note:

The traffic source names are case-insensitive and will be lowercases once you save it.
How long does it take to affect the reports?
Once you update your attribution setting the changes will apply immediately for future data. Any past data will remain unchanged.
---