AnyTrack Property
Learn how to set up and use the AnyTrack Property feature to track and attribute conversions across your marketing stack with confidence.
AnyTrack is a powerful tracking and analytics platform designed to help you monitor, analyze, and optimize your online campaigns, providing valuable insights to maximize your marketing efforts. In this article, we will delve into the AnyTrack Property, its various features, and optional settings to help you gain a better understanding of the platform.
What is the AnyTrack Property?
An AnyTrack Property is a unique identifier for each website, app, or platform you wish to track. It acts as a hub to collect and process data from multiple sources such as ad networks, affiliate networks, and offline conversions, eCommerce customer journey, website interactions, which are then aggregated and presented in an easy-to-understand and actionable format.
📘

Find your property id:
AnyTrack Property can be created for various types of websites, including but not limited to:
E-commerce websites: Online stores or marketplaces selling physical or digital products can use AnyTrack to track user behavior, conversions, and optimize marketing campaigns.

Content websites: Blogs, news portals, or informational websites can use AnyTrack to track user engagement, analyze content performance, and optimize ad placements or affiliate offers.

Lead generation websites: Websites focusing on generating leads for businesses, such as service providers, agencies, or B2B companies, can use AnyTrack to track form submissions, calls, and other conversion events.

Affiliate marketing websites: Websites promoting products or services from other companies in exchange for commissions can use AnyTrack to track clicks, conversions, and optimize their affiliate campaigns.

Landing pages: Single-page websites designed to drive specific actions, such as product sales, sign-ups, or downloads, can use AnyTrack to track user interactions and conversions to optimize their marketing funnels.

Online platforms: Websites offering services or tools, such as Software-as-a-Service (SaaS) platforms, online communities, or marketplaces, can use AnyTrack to track user engagement, retention, and conversions.

Mobile apps or web apps: AnyTrack can also be used to track user behavior, engagement, and conversions in mobile apps or web apps, providing insights to improve user experience and marketing efforts.
Key Features
Cross-Channel Tracking: AnyTrack allows you to track data from multiple channels, including paid advertising, social media, email marketing, and more, providing a comprehensive view of your marketing efforts.
Affiliate Network Integrations: Connect your favorite affiliate networks with ease, enabling seamless data tracking and reporting to optimize your campaigns.
Conversion Tracking: Track every conversion event, such as leads, sales, and sign-ups, to better understand your user's behavior and improve your marketing strategies.
Attribution Models: Choose from several attribution models, including Last Touch, First Touch, and Linear, to assign credit to the various touchpoints in your conversion paths.
Customizable Reports: Create custom dashboards to visualize your data and gain actionable insights, helping you make data-driven decisions.
Real-time Reporting: Access up-to-date reports, enabling you to quickly adapt and optimize your campaigns.
Webhooks: Utilize our Webhooks to connect with other platforms or build custom integrations to enhance your tracking capabilities.
Optional Settings
Custom Events: Define and track custom events to measure specific actions that are relevant to your business, such as video plays, form submissions, or product interactions.
Google Analytics Integration: Automatically send your AnyTrack data to Google Analytics for a unified view of your analytics and tracking.
Team Collaboration: Invite team members to access and collaborate on your AnyTrack Property, ensuring everyone is on the same page and working towards common goals.
Cross-Domain Tracking: Track user interactions and conversions across multiple domains, providing a unified view of your customer's journey. Learn about Cross-Domain Tracking.
Client-Side Tracking: AnyTrack offers specific client-side tracking settings to ensure seamless integration and accurate tracking with popular e-commerce platforms like Shopify, Clickfunnels, and WooCommerce.
Website's types:
The Anytrack tag can be installed on any type of websites to which you have access to
In conclusion, the AnyTrack Property is a powerful tracking tool that allows you to collect, analyze, and optimize your marketing campaigns across various channels. With its customizable features and optional settings, you can tailor your tracking experience to suit your specific needs and gain valuable insights into your marketing efforts.
Time-Zone Settings
Exporting records from AnyTrack will display all times in ISO time format, which is always in UTC time.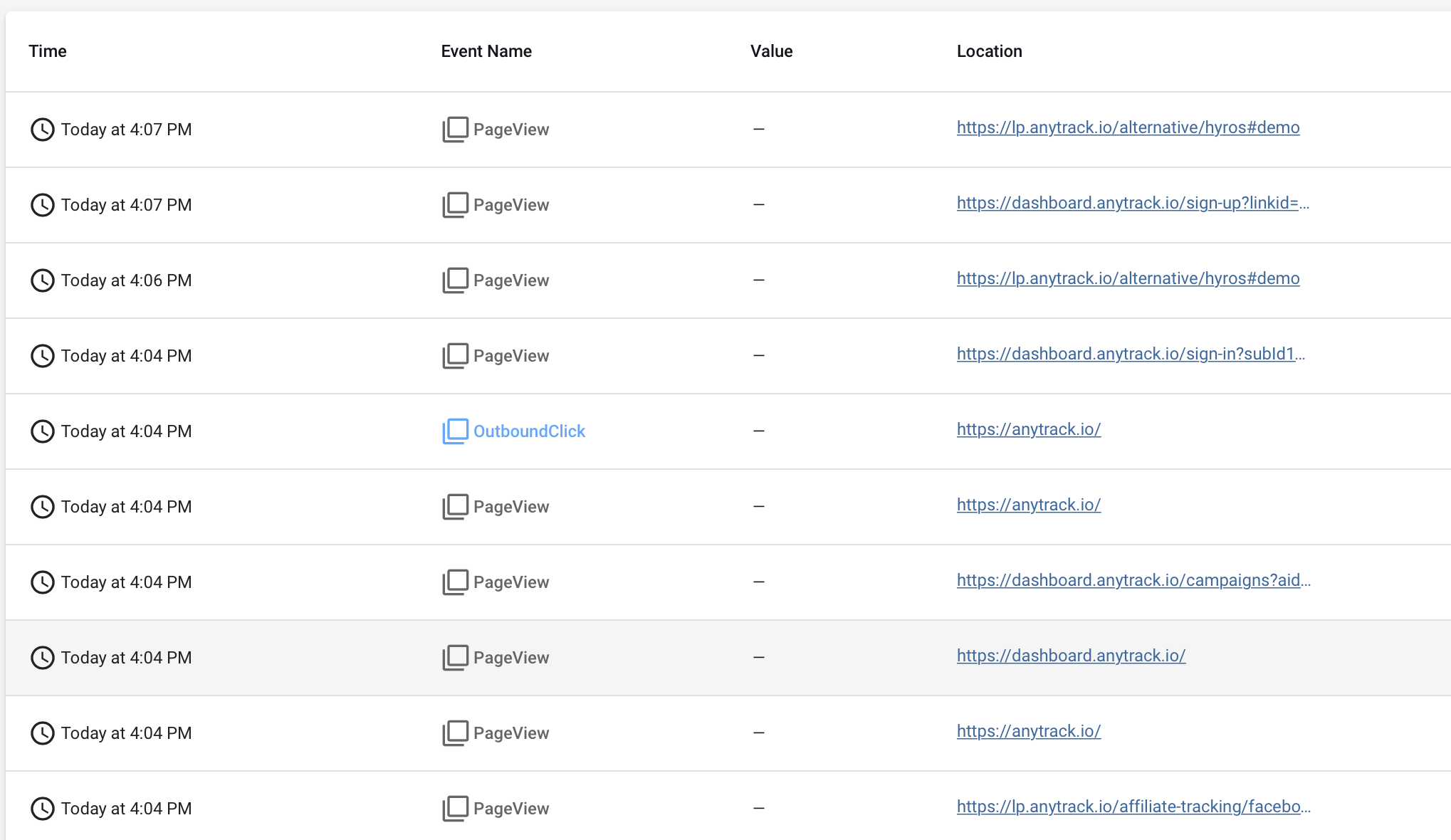 However, for each property, AnyTrack will generate graphs and reports based on your property timezone, which is set by default to your local time zone: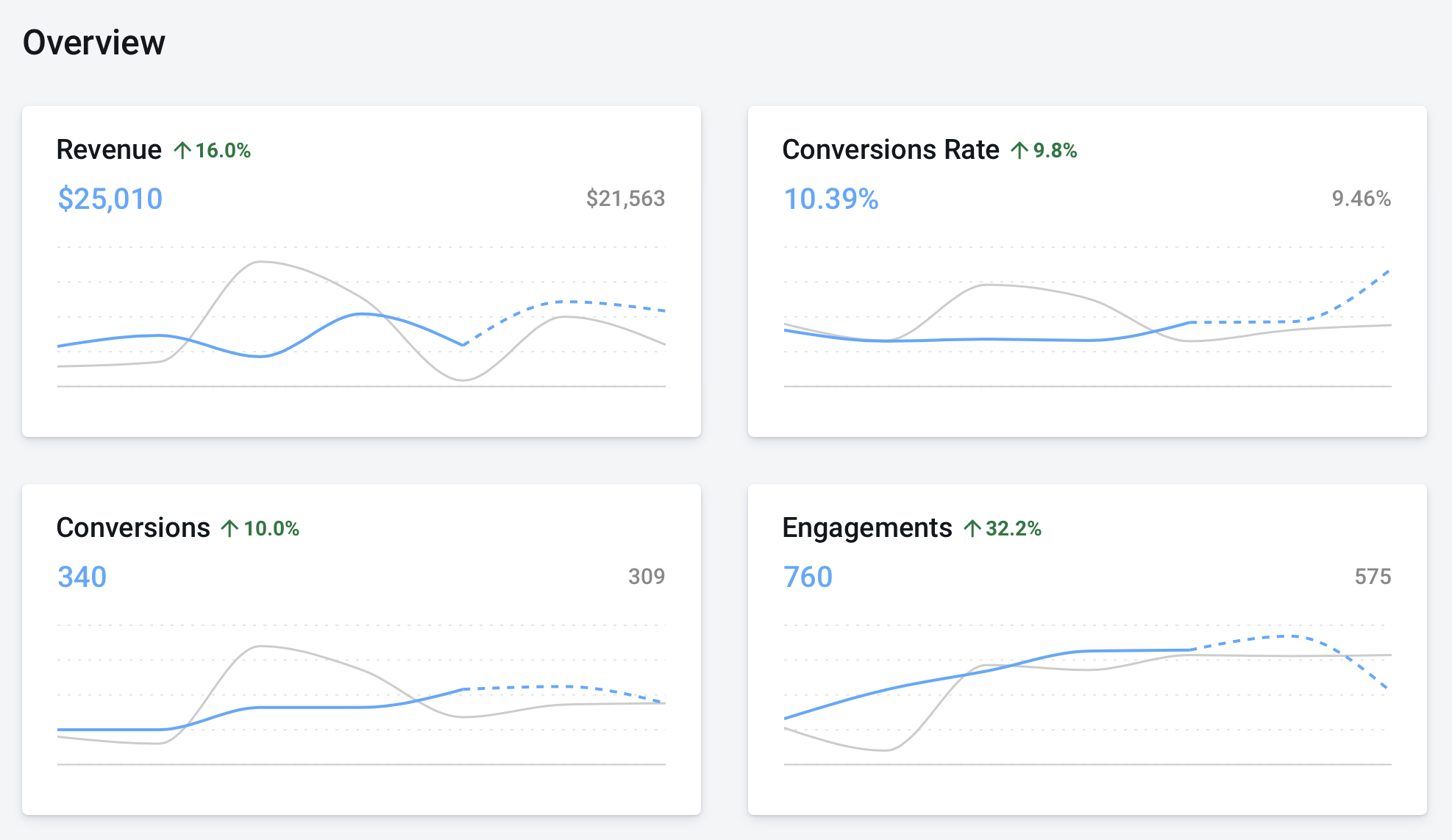 Changing Property Timezone
If you wish to change the property timezone, you can do so by navigating to your Property Settings. Then, click on the tab Settings > Display Settings and change the timezone: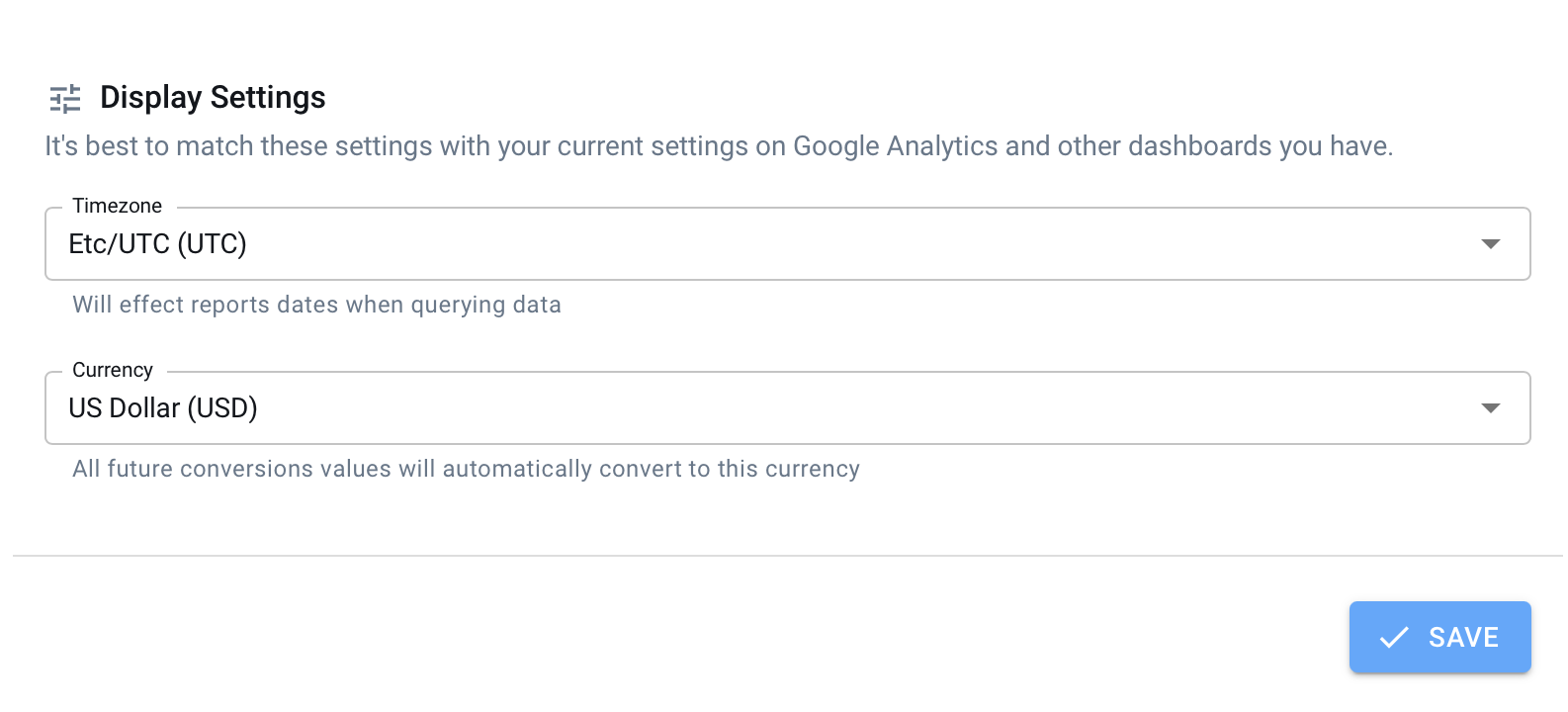 🚧

Effects on future events

Any change made to your property timezone will only affect future events in your property. Therefore, we recommend setting your timezone to the same value in your Google Analytics account.
---